Who is better? The Bank or the Broker?
July 10, 2019 | Posted by: Holly Cochrane
The simple explanation is that a broker works for you, the bank doesn't. Securing the right mortgage is a critical factor determining long-term savings. Holly Cochrane from the Holly Cochrane Mortgage Team explains "The value of a professional mortgage broker comes from having someone who objectively works for you and is not limited to mortgage product offerings from one source; like a bank."
Advice on choosing the right mortgage option considers interest rate, payment privileges, payment penalties, long term savings and much more.
Here are some of the differences between working with the Holly Cochrane Mortgage Team and the bank's services: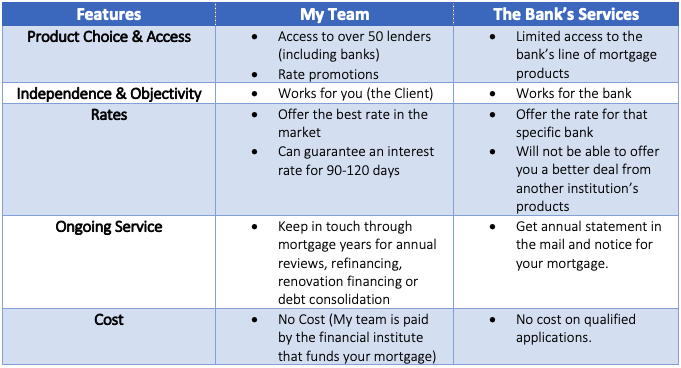 When you work with the Holly Cochrane Mortgage Team you never have to worry about there being a better mortgage on the market. My team will work to find the best solution for you. Call us on 780-485-7908 to learn about your mortgage options.
Share This Page On: